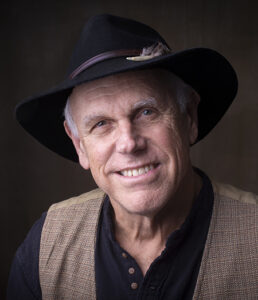 When I was very small, I was frightened by the wild storms that blew into New England in early March. Our old house seemed about to come apart around me, and my only lifeline was the sound from down the hall of my mother's typing. Somehow the rapid, steady, satisfying clatter of the old, red Royal was calming, and I knew it was safe to close my eyes.
That moment writing was imprinted on me, and I've been a writer ever since. In high school, I discovered poetry and won a school prize. In college, I was a creative writing/English major. In my mid-20s, I began a career as a teacher of English literature and writing and continued that profession for another 37 years. During that time I wrote and published poems, articles, profiles, and edited a poetry anthology for The Great Books Foundation.
Today, as a writer, editor, writing coach and book consultant at WriteStuffInk in Novato, Marin County, California, I think of myself as an ally, and yes— a co-pilot in your creative venture. I bring my lifetime practice to developmental and creative editing, copy editing, content management, Web copy, blogging, personal writing, marketing collateral and more.
• Present: You've got me. I'm with you. I pay attention. I'll listen to you, to your story.
• Patient: I understand that your process is your process, not mine. I support you the way you need to be supported.
• Perceptive: I see what's missing, what's in the wrong place, what's necessary. I know how to ally with you in creating a successful outcome, whatever the project.